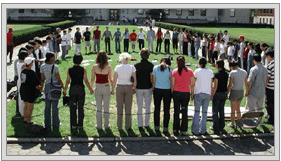 "For God so loved the world, that he gave his only begotten Son, that whosoever believeth in him should not perish, but have everlasting life"
(John 3:16).

Jesus Is All Ministries seeks to encourage and teach through the daily application of God's Word. We also desire for those who are searching to be given a clear presentation of God's Plan of Salvation.
To all of our family, friends, and visitors...Welcome. May God continue to bless you!
_______________________________________________
Subscribe to our Sunday School Lessons mailing list today!
Every Wednesday afternoon you will receive easy to understand lesson summaries directly to your email in King James Version, or New International Version.
Jesus Is All Sunday School Lessons Sign Up
Click here to take a peek at Upcoming Sunday School Lessons!
See our Previous Sunday School Lessons
Jesus Is All Sunday School Lessons Sign Up
Send this Sunday School page to a friend